If you're looking to sell your property in Medicine Hat, Canada, crafting an effective real estate listing is paramount. A well-written and captivating listing can attract potential buyers, spark their interest, and ultimately lead to a successful sale. In this article, we'll explore the key elements of crafting an exceptional real estate listing that showcases the unique charm of Medicine Hat and appeals to prospective buyers.
Introduction to Medicine Hat:
Nestled in the southeastern part of Alberta, Canada, Medicine Hat is a city known for its rich history, stunning landscapes, and vibrant community. With a population of approximately 63,000 residents, the city offers a perfect blend of urban amenities and the tranquility of nature. Medicine Hat boasts a diverse real estate market, featuring everything from quaint suburban homes to luxurious estates and modern condos. Whether you're selling a family home, an investment property, or a charming vacation retreat, there's a buyer for every type of property in this thriving city.
Capturing the Essence of Medicine Hat: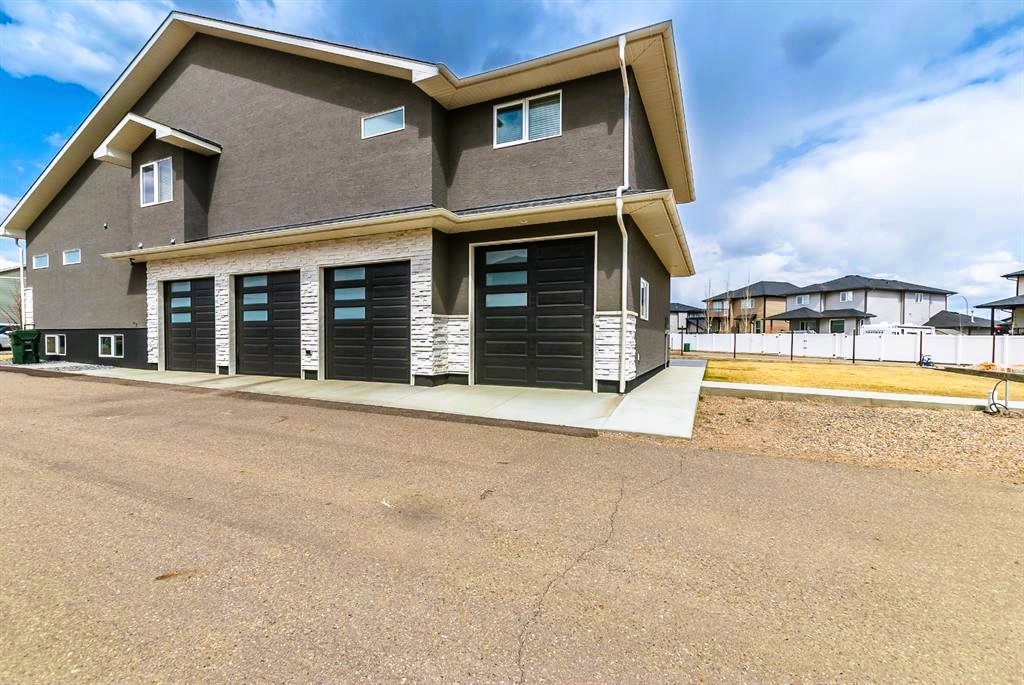 The first step in creating an effective real estate listing is to highlight the unique features of the property and the charm of the local area. Begin by describing the picturesque scenery and recreational opportunities that Medicine Hat offers. Mention the nearby Cypress Hills Interprovincial Park, a haven for outdoor enthusiasts, and the beautiful South Saskatchewan River, which adds to the city's allure. Highlighting the attractions and cultural events, such as the Medicine Hat JazzFest, will appeal to buyers seeking an enriching lifestyle. Like the article? Read also about the Key Elements of a Successful Property Listing.
Presenting the Property:
Next, paint a vivid picture of the property you're selling. Describe its architecture, design, and any distinctive elements that set it apart. Whether it's a Victorian-style home with intricate woodwork or a modern condo with sleek finishes, showcase the features that make the property special.
Include detailed information on the number of bedrooms and bathrooms, square footage, lot size, and any recent renovations or upgrades. Mentioning amenities like a swimming pool, a spacious backyard, or a cozy fireplace can significantly impact a buyer's decision-making process.
Education and Infrastructure:
Prospective buyers often consider the proximity of educational institutions and essential amenities. In your listing, provide details about nearby schools, colleges, and universities, emphasizing their reputation and quality of education. Mention the convenience of nearby hospitals, shopping centers, and public transportation, as these factors can greatly influence a buyer's choice.
Real Estate Market in Medicine Hat:
It's essential to offer insights into the current real estate market in Medicine Hat. Include relevant data on property values, recent sales, and market trends. Cite reputable sources such as the Canadian Real Estate Association (CREA) or the local Medicine Hat Real Estate Board. Providing this information will instill confidence in potential buyers and demonstrate your expertise as a seller.
Testimonials and Local Community:
A powerful way to build trust and appeal to buyers is by including testimonials from previous satisfied buyers in your listing. Positive feedback about the property, the neighborhood, or the quality of service can leave a lasting impact on potential buyers.
Furthermore, highlighting the vibrant local community can sway buyers in favor of your property. Mention the friendly neighbors, community events, and the sense of belonging that residents experience in Medicine Hat.
Link to Standardization Site:
For accurate and comprehensive information about real estate standards, guidelines, and regulations in Canada, including Medicine Hat, you can visit the official website of the Canadian Standards Association (CSA). The CSA plays a crucial role in developing and maintaining standards across various industries, including real estate. To learn more, visit their website at www.canada.ca/en/.
Conclusion
Crafting an effective real estate listing in Medicine Hat requires a thoughtful and engaging approach. By showcasing the beauty of the city, presenting the property with detail, and providing relevant market information, you can entice potential buyers and achieve a successful sale. Remember to include testimonials, emphasize the local community, and link to reputable sources like the Canadian Standards Association (CSA) website for further information. With a compelling listing, you'll maximize your chances of attracting the right buyer and closing a deal that benefits both parties. Happy selling!